Explore The Texts That Tell The Tales
Interviews, Reviews, Histories, Poetries, Graphics:
Taped Rugs Productions Literary Archive Directory
goff's new ultra eclectic album (a year in the making) is FINISHED

Genre Party


Rare DISISM - Just Unearthed After Fermenting 21 Years...

DISISM's Berlin Way


goff's contribution to Endogamic's
APOLOGÍA DE LOS INSECTOS ...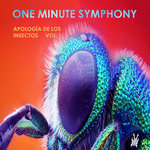 Voxipedic Ambulator
BRAND NEW Turkey Makes Me Sleepy For 2016
Songs To Give The Warner Brothers Nightmares

Odyssey Of A Gravy Boat
AT LAST, 4 YEARS IN THE MAKING -
a new collection of psychotropic Taped Rugs videos...

Lacquered Intonations
NOW ONLINE, Among Goff's Best Improv Albums...
Previously Only Available On Cassette

Bare Arms On Public Streets
LaGrega & Goff Crack Sonic Statuary

Sharpness Of Formulation
PLUS VIDEO: The Machine Economy
Detailed J.Kranitz Review HERE
DISISM Reunites In 2015

Fiesta In The Dank
PLUS VIDEO: Chains Batons Pipes & Hammers
Detailed J.Kranitz Review HERE
DADA SHOW REDUX...

THE VIDEO FROM 2006'S MEGA SHOW:
A Celebration Of International Dadaism
Is Now Brighter, Clearer, And There's More Of It
CASSETTE CRAZY AGAIN!
ALL THESE TAPED RUGS RELEASES ARE AVAILABLE
ONLINE, ON CDR, & ON TAPE:
The Nonfiction Of Glarmen Glamours by Goff III
Have Shimmy Corrected Here by Goff III Detailed J.Kranitz Review HERE
Bay Side Story by Disism Detailed J.Kranitz Review HERE
Reel Trills by Disism
Boney Baloney by Disism
Lodovico Cement by C. Goff III and Walls Of Genius Detailed J.Kranitz Review HERE
The Parallel Choirs Of Hugh Everett III by Goff III
1914-2014 Same Game New Targets by Goff III Detailed J.Kranitz Review HERE
Rooster Swing A Hen by Goff III
Bare Arms On Public Streets by Goff III
The Deprogramming Center Radio Show
Avant Garde And Unusual Music From Around The World
Via KOWS 107.3 FM In Sebastopol, California.
Midnight Friday Nights (12:00 AM Saturdays)
Hosted By Swami Loopynanda
The "LO FINEST" Net Radio Show
Was Dedicated To The Appreciation Of The Cassette Culture Of The Eighties, Nineties, and Beyond
Hosted From 2005- 2015 By C. Goff III, Courtesy of Aural Innovations
All 40 Installments Available For Free Streaming Or Download
REVEALING INTERVIEWS:
Don Campau Interviews Charles Rice Goff III
In The Living Archive Of Underground Music
Rinus van Alebeek POETICALLY Interviews Goff & Silverman
About The 1990 Herd Of The Ether Space Cassette
Beyond The Confessions Of Hiss For Staalplaat Part 1 Part 2
Bryan Baker Probes PINK WOODEN BODIES
In Gajoob Magazine
Goff III Tells QRD Magazine (Silber Records)
About Playing Guitar With Arrowheads And Vibrators:
READ: The A-Z Of Goff III Guitar
True Age Media Documents The History Of The 1980's Underground Music Network
WATCH THE DOCUMENTARY: Grindstone Redux Video
READ THE BOOK: Grindstone Redux In Print
The Taped Rugs Productions Presents Podcast
Features Themes, Rarities, Experimental Titillations.
You Are Now Hearing The -Ing Classic: The Aquarium Performed By C. Goff III In 2008
Click The Morf-f-f-fing Sketch Below
For The Full Page Blurb

Listen to "Uncooked Aquarium" on Spreaker.
Links To Other Intriguing Labels, Artists, Places, People Electronically Mail Taped Rugs A Message